Tom James Clothiers
How It Works: Consultation
Your custom clothing should reflect your personal style, from the fit, to the fabric, to the details.

To help define your style, we meet with you, on the luxury of your own schedule, in your home or office. We take the time to learn and understand:

What do you do?

Who do you see?

What professional clothing do you already own?

Our goal? To learn more about you so we can better advise you on clothing that will make an impact and help define your style.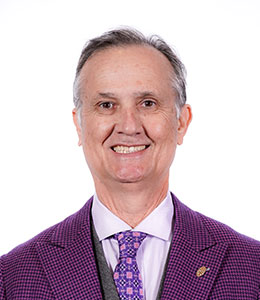 Eddie McClain
Leader, Tom James Jacksonville
9432 Baymeadows Rd
Suite 1 - 140, Bldg I
Jacksonville, FL U.S.A. 32256
Office: 904-737-3301
Email: This email address is being protected from spambots. You need JavaScript enabled to view it.
About Me:
Career:
- Sales Leader of Tom James Jacksonville
- Started career 1985 in Atlanta
- Founded Jacksonville Division 1987
- Presidents Cabinet, Executive Club
- 30 years experience with Tom James Clothiers
Education:
B.S. Business, Florida State University.
Goals:
Serve our clients with the finest wardrobe expertise in the industry,
so they are appropriately attired for every occasion.
Personal:
I love to help my clients look their best everyday. I also enjoy helping my colleagues grow their business and have fun doing it.
Interests:
Family, football, skiing, politics, clothing, business.
Fashion Tips:
"Dress up to a higher level than you think you'll need; you never know who you'll meet today.